Why Should You Keep Your Sofa Clean
02/16/2014
Back To Blog
When you hear the term sofa, probably the first thing that comes to your mind is relaxing, lying, sleeping, watching a good movie...in short having fun. Probably the last thing that comes to your mind is cleaning, maintaining, vacuuming, upholstery cleaning and similar. Well unfortunately life is one long journey full of compromises, and this situation is nothing different. If you wish to do the former properly you have to do the later first. So if you want to be able to enjoy your sofa fully you need to make sure you keep it in great state and shape otherwise you will not have anything to enjoy. No, correction! You will probably have a very uncomfortable seat that each time you sit on will give you rash or serious scratching attack. Also each time you sit on it you will most likely get up having the content of your last month's menu right there on your behind. Not to mention the great choice of various odors and unpleasant scents that you will most probably enjoy while seated on your sofa. Seems too exaggerated? It's not. Dirt unfortunately accumulates extremely fast and if we do not react promptly we are highly likely to find ourselves buried under piles of dust, crumbs and similar pollutants. And what is the right way to react?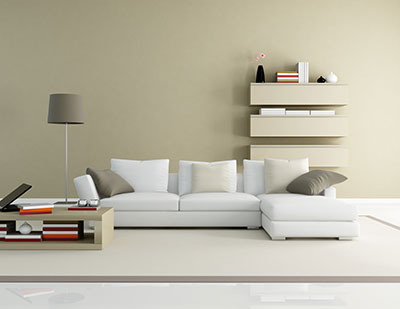 How to keep your sofa clean
Well there are definitely more than one way to keep your sofa in perfect condition at all times. For optimal results you should definitely hire professional sofa cleaning service providers that will come to your home once every three, nine or twelve months – the frequency should definitely be established according to your lifestyle and personal needs. Why professionals? Well even though you can do a pretty good job cleaning your upholstery on your own, for optimal results it is always advisable to combine the two: professional sofa cleaning or upholstery cleaning, if you prefer, and DIY sofa cleaning. One without the other will definitely lead toward less optimal results. If you stain your sofa for example, and do not react since you are counting on calling professional sofa cleaning company then you are definitely risking not being able to remove the mark from your sofa ever again. This obviously depends on the nature of the staining but when stain comes in contact with your upholstery it tends to absorb very quickly and more time you take to remove the stain the more it enters into fine fabrics and composition of your sofa making it later on almost impossible to remove. Another advantage and benefit that you get from professional sofa cleaning service providers is the possibility to learn more about how they are doing it. Each time you have professional sofa cleaning service providers over to your home you should pay attention to what they are doing. You should not be afraid of asking them questions about procedures and methods since this way you will understand more on how to maintain your sofa better on your own.