Tricks for a Clean Carpet
02/16/2014
Back To Blog
So, you've just had a new carpet installed, it was quite costly but ties together the décor of your room. However, you may find within a month or two that the carpet no longer looks new and is beginning to feel a little tired. This is simply because the carpet is no longer clean and fresh. However basic carpet maintenance can prolong the lifespan of your floor coverings and keep them looking clean and beautiful for years reducing the need for professional carpet cleaning services.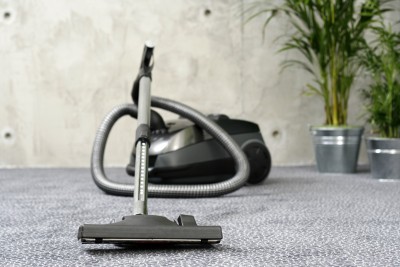 Vacuum Regularly:
While most people consider vacuuming to be a bit of a chore, regular vacuuming is an essential component of carpet cleaning. This removes the dirt and debris which have been tracked onto your floor coverings and can remove them before they have the chance to be ground into the fibers of your floor coverings.
You should use a good quality and powerful vacuum cleaner to not only remove surface debris but pull dirt from throughout the carpets. Regularly empty the dirt collection bag and clean any filters to remove particles which could potentially re-circulate in the home.
Use Rugs or Mats:
Since most of the debris on your carpet is brought in from outside of your home, it is a good idea to use rugs or mats on the outside of your exterior doors and inside main entrances. These can catch the majority of dirt or debris which can be brought into the home on people's shoes. You can then periodically use easier rug cleaning methods to keep these floor protectors looking clean and tidy. Many readily available mats are actually safe to be cleaned in domestic washing machines, which make cleaning them especially convenient.
Be Aware of Detergents:
Detergent residue can actually attract debris and dirt. This makes it imperative to rinse cleaning solutions thoroughly from your floor coverings. Even eco friendly products can leave a sticky residue, if not properly rinsed away. So be aware of the detergent products you are using and ensure they are properly used.